Houston is a great city, known for its cultural diversity, delicious food, gorgeous city skyline, and winning sports teams. Our city is vast,
spanning nine counties
and covering an area larger than the entire state of New Jersey. And with this vastness comes a complex and large maze of highways, interstates, and roads.
The state of Texas requires drivers to carry some minimal limits of liability insurance to legally drive in the state, so Houstonians must also abide by this. But there are other, optional insurance coverages you might also add to your car insurance policy. All of these coverages increase your premiums, though.
Driving in the greater Houston area can be its own challenge between navigating traffic jams and construction. And with more drivers on the road, car insurance can be more expensive in Houston than in other parts of Texas.
Read on to learn more about finding cheap car insurance in Houston.
Auto Insurance Coverage is Mandatory in Houston
Drivers must show they can financially cover an accident they cause while driving in the state of Texas. Most drivers do this by carrying auto insurance with at least state minimum limits:
$30,000 per person and $60,000 per accident in bodily injury liability coverage
$25,000 of property damage coverage
This coverage is designed to pay for other people's damages that you cause, through property damage to their vehicle or injuries to occupants of the vehicle. The coverage is abbreviated as 30/60/25, and you may see it written in your policy this way.
These limits may be too low, however, to provide you with adequate financial protection in case of a severe accident. You should review your coverage needs with your agent to determine if the state's minimum limits are sufficient.
If you caused an accident with several vehicles, or if there were multiple people injured in an accident you cause, the state minimum limits may not be enough. You could be personally responsible for the amount over your policy limits. To fully protect yourself and your family, you might consider purchasing higher limits of liability coverage.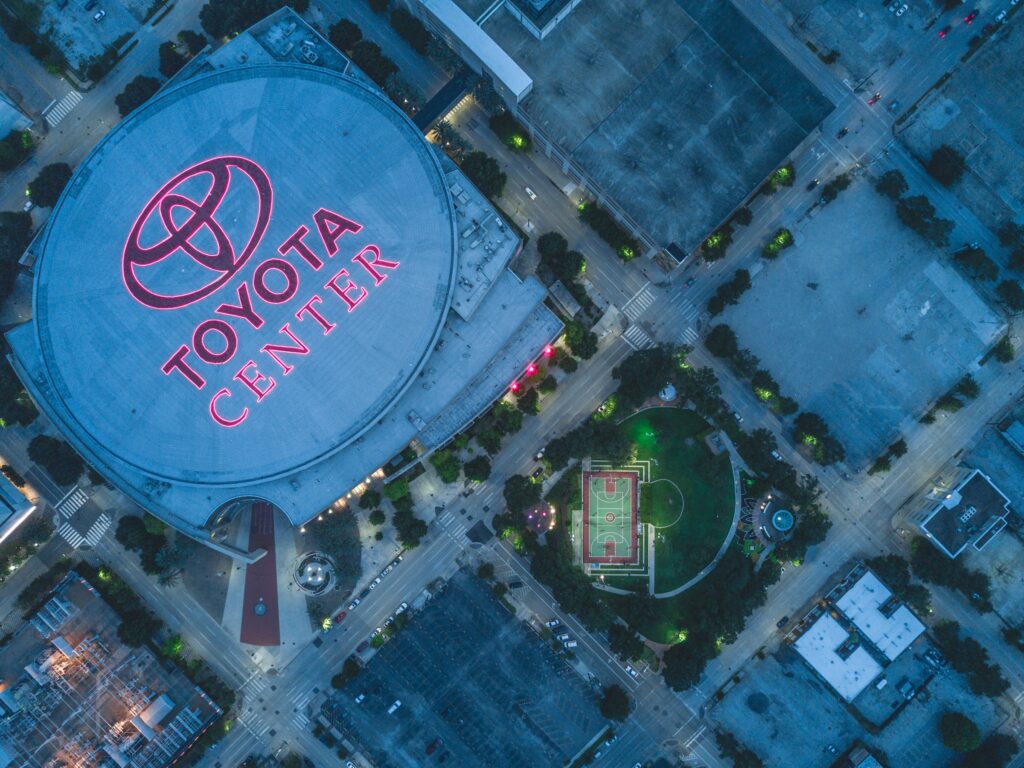 Other coverages to consider
In addition to the mandatory liability coverage the state of Texas requires, you may want to consider additional coverages to protect you and your vehicle. Some other coverages available to you in Houston include:
Collision coverage. Your collision coverage helps pay for damages to your vehicle from accidents with other vehicles or objects. It also helps pay for overturn damage.
Comprehensive coverage. Your comprehensive coverage helps to pay for damages to your insured vehicle from losses other than collisions. This could include things like damage from hail, fire, flood, or partial theft. Check your policy for covered perils and any exclusions.
Personal Injury Protection (PIP) coverage. Personal Injury Protection (PIP) coverage is mandatory in Texas unless you specifically waive it in writing to your insurance company. But be sure you understand what you are waiving before you do. PIP coverage helps pay for medical bills, lost wages, and essential services if you or your passengers are injured in an auto accident. The coverage can be very useful and is included on every Texas auto insurance policy unless you waive it. Ask your agent before waiving this critical coverage.
Medical payments coverage. Medical payments coverage is similar to PIP in that it pays for some medical bills, but the coverage does not extend to lost wages or other services. Medical payments coverage can cover you and your passengers. It can also cover your medical bills if you are injured while in someone else's vehicle or if you are struck as a pedestrian. The coverage limits are usually lower for medical payments coverage when compared with PIP.
Uninsured/Underinsured Motorist (UM/UIM) coverage. Uninsured/underinsured motorist coverage (UM/UIM) helps cover your property damages and medical expenses if you are in an accident with someone who does not carry car insurance — or who carries very low limits in car insurance. You can reject this coverage by advising your insurance company in writing. In Texas, an estimated 8% of drivers do not have car insurance so protecting yourself with UM/UIM coverage can be useful.
Towing and Labor coverage. You can elect to add towing and labor coverage to your car insurance policy in Houston. This coverage helps to pay for the cost of a tow if your vehicle breaks down and cannot be driven. The coverage can also help pay for the cost of labor to jump-start your vehicle, change a flat tire, or tow it.
Rental car reimbursement coverage. Some auto insurance policies in Houston include rental car reimbursement coverage, and with others, you will have to ask for the coverage. Rental car reimbursement helps to cover the cost of a rental car while yours is in the body shop following an accident. Some policies will cover the costs of public transportation, taxis, or car-sharing rides instead of a rental car. Your reimbursement is limited to a daily rate and an overall maximum limit per accident. Your rental car reimbursement coverage may not be enough to pay for the entire amount of your rental car so you may still have some out-of-pocket expenses.
Talk with your agent to understand these additional, optional coverages. While optional, some of these coverages are important and you may find them necessary. You can add or remove coverages at your policy renewal.
You will also have a deductible on your auto insurance policy. Some common deductible amounts range from $250 – $1000. If you are in an accident and file a claim, you will need to pay your deductible before your insurance company will cover your damages so be sure to select a deductible amount you can afford. You will often select a deductible for each type of coverage, so you can have a different deductible for each coverage, say $250 for comprehensive losses and $500 for collision losses.
The higher your deductible, the more you pay per claim — so the less your insurance company pays. This results in lower premiums since you are retaining a greater portion of the risk. Increasing your deductible is a way to save money on car insurance premiums.
Auto Insurance Rates are Based on Many Factors in Houston
Insurance companies base your car insurance rate on several different factors in Houston:
Your age
Your gender
Your marital status
Your driving record
Your claims history
Where you live and garage your vehicle
How you use your vehicle (for work or pleasure)
The amount of miles you put on your vehicle every year
The kind of vehicle you drive
Your credit score
It is not legal for an insurance company to deny you a policy or charge you more because of your race, religion, or national origin. And unless the insurance company can show you are a higher risk than others in your rating group, they also cannot charge you more or deny you a policy solely based on your gender, age, marital status, or credit score.
Some states, like California, Hawaii, Massachusetts, Michigan, and Washington, have banned the use of an applicant's credit score in auto insurance. The practice of using credit score in rating insurance is controversial and other states may follow suit to forbid this custom. It is also up to individual insurance companies whether they will use credit score as a rating factor, so you can shop around to find an insurer that does not use credit as a rating factor.
Because your claims history and driving record are important rating factors, make sure they are accurate and up to date. You can check your claims history for free once every year by requesting a copy of your CLUE report from LexisNexis. Check it for accuracy and correct any errors since you may be paying for them in your car insurance premium.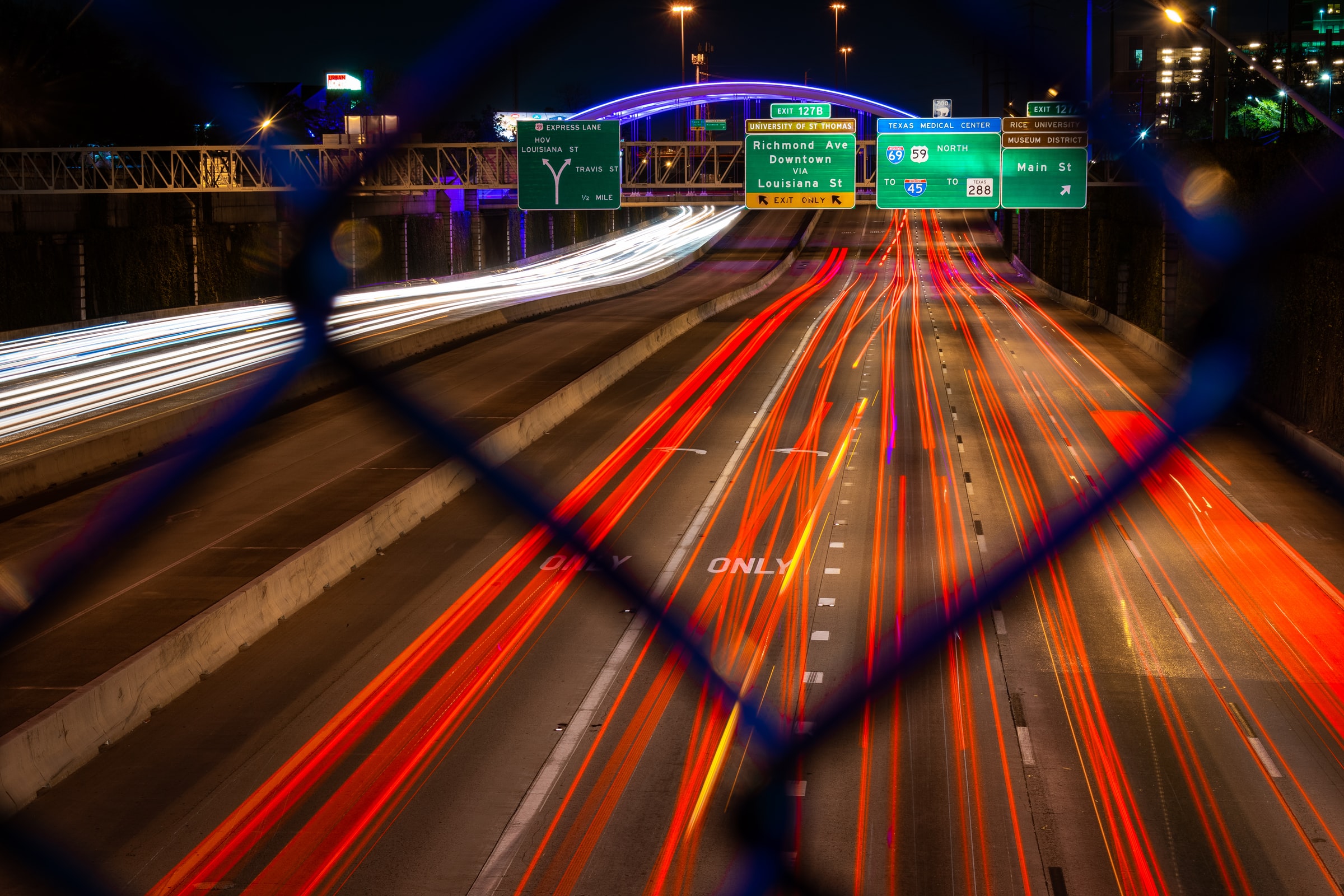 How to Find Cheap Car Insurance in Houston
Car insurance prices vary based on many different factors. Your best option for getting the lowest rate in Houston — and any other city in the US — is to shop around. Compare prices before you purchase your auto insurance policy so you can get the best rate. Use our free online quote tool to start your search to find the cheapest car insurance in Houston. Then reach out to a licensed agent who specializes in Houston car insurance for more help comparing your options.
While it can seem like the insurance companies control all the prices for car insurance, you do have control with some easy ways to lower your rates:
Ask for discounts. Talk with your agent and insurance company about all the different discounts they offer that you may be eligible for — you may be surprised how many discounts you can get! Being a safe driver, taking a defensive driving course, bundling your auto and home policies together, or paying your bill in one annual lump sum rather than by monthly installments can all save you a percentage on your car insurance bill.
Continue being a safe and courteous driver. Higher-risk drivers pay more for their auto insurance. Your driving history plays a significant role in your auto insurance costs. Avoiding at-fault accidents and tickets is a great way to keep your premiums low. Of course, accidents happen but you do have control over your driving habits that can contribute to accidents, like driving too fast for the traffic or road conditions or using your mobile device while driving. Following the rules of the road and being courteous to other vehicles and pedestrians can help you lower your chances of a ticket or infraction. Remember that at-fault accidents and tickets can stay on your motor vehicle record for several years. Your insurance company will often request an updated driving history at your renewal, so you will eventually pay for a ticket or at-fault accident through your premiums.
Try telematics. Usage-based insurance, or telematics, is a newer strategy many major insurance companies have adopted. With telematics, your insurance company tracks your driving and rewards you if your driving habits show you are a safe driver. This means your insurer uses a mobile app or plug-in device to monitor your driving. They look at metrics like how quickly you accelerate or how sharply you brake or take turns. Some carriers measure how often you use your handheld mobile device and the time of day you drive. Once your insurance company has collected enough data, usually over a three to six-month period, you are rewarded with a discount between 5 – 40% if your driving behavior warrants it.
Raise your deductible levels. If you can afford it, raising your deductibles will lower your premium. This is because you will pay more if you file a claim, which means your insurance company will pay less. But be careful to only increase your deductible to an amount you would be comfortable paying if you were in an accident. It is not helpful to raise your deductible if you cannot afford it.
Keep your credit score high. While a longer-term strategy, focusing on keeping your good credit score can help keep your premiums in check in Houston. Your credit score is still a factor many insurance companies use to rate drivers in Texas, and your insurer may check at renewal and charge you accordingly if your credit score has dropped.
Shop around and compare rates. Shopping around and comparing rates is the best way to get the best rate for car insurance in Houston. Even if you are happy with your current car insurance company, if you have been a customer for several years you are probably not getting the best rate any longer. Shop around at each of your renewal periods to compare your options. With the competitive nature of auto insurance in Houston, you may find a better rate with a different company. Our free online quote calculator lets you quickly and easily compare rates from many top insurance companies in Houston. Once you have looked at your options, our licensed agents can help break down the policy for you and get you the best rate.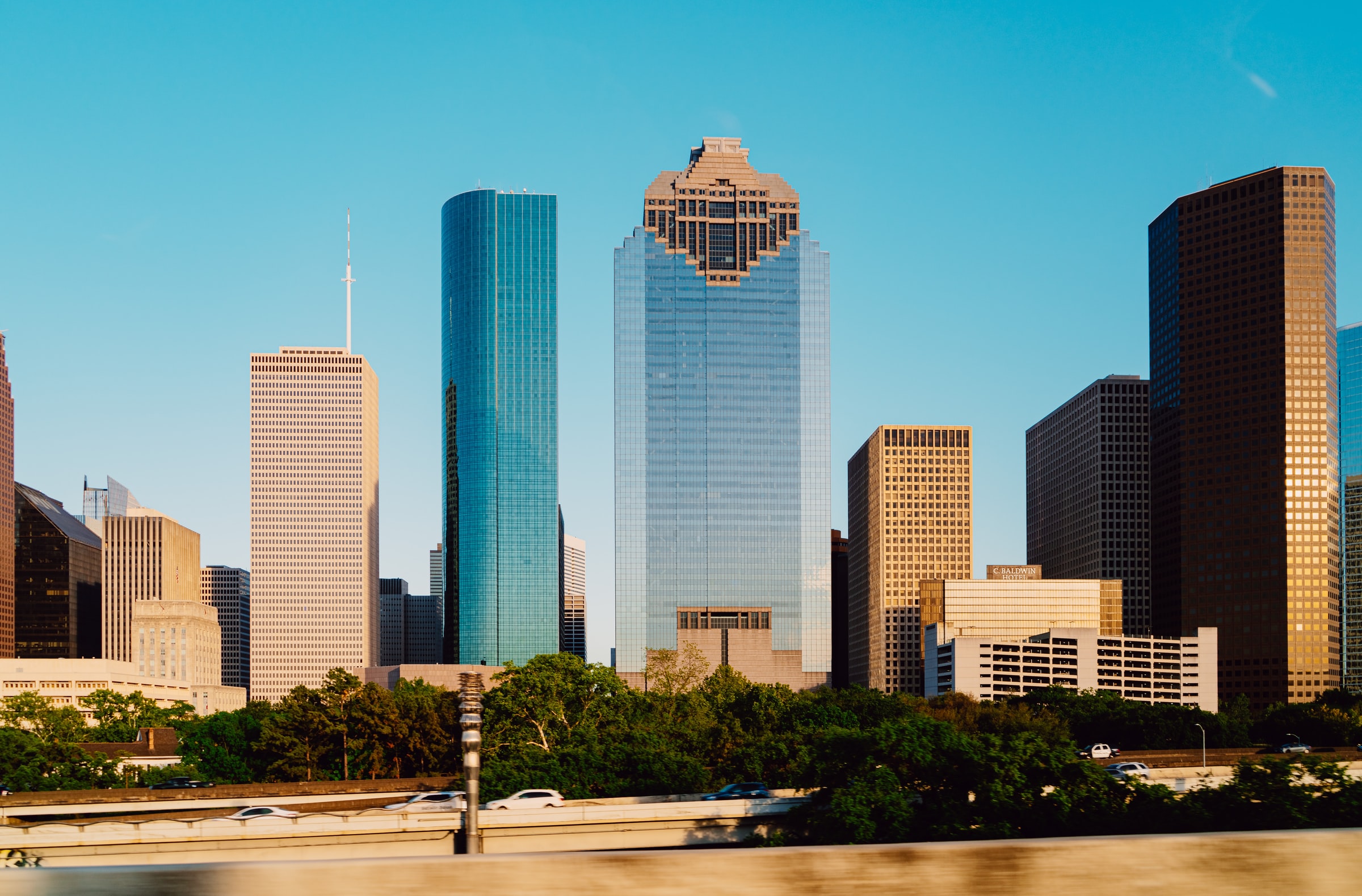 The Bottom Line
Car insurance in Houston doesn't have to be expensive. Shopping around to find the best rate, taking advantage of all the discounts you qualify for, and being a safe driver are great ways to keep your rates as low as possible.
Try our free online rate tool to compare your options today, then reach out to one of our licensed, knowledgeable Houston auto insurance experts for more information!
Get the best rates by comparing multiple car insurance quotes! Affordable auto insurance for every budget. Proving that we offer the best in cheap car insurance in your zipcode!
Local Auto Insurance agents
* We are not affiliated with any of the agents listed below